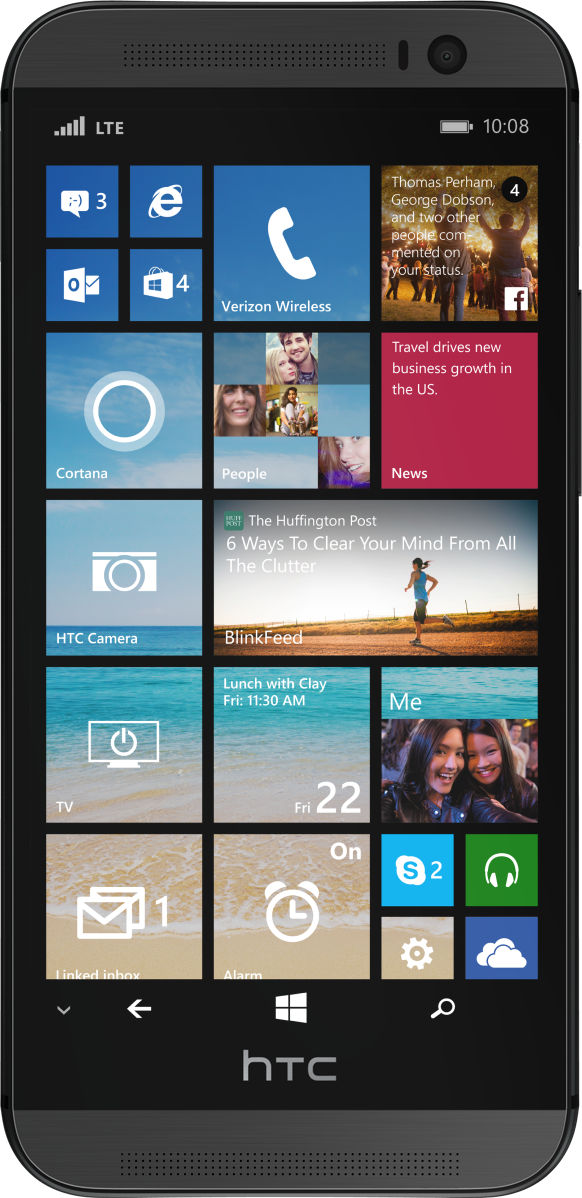 According to leaked images from the Verizon Wireless website, the HTC One W8, will be debuted on Tuesday, August 19th. Above you can see the invite and the actually phone running live tiles on Windows 8.1. This seems to be all but official as of know. The HTC One for Windows will be the first HTC phone to run Windows as its OS.
The HTC One W8 seems to be keeping all of its current features from the Android OS. On the live tiles, you can see HTC camera and a TV shortcut. This means that HTC Zoe is very much a part of this phone and the IR blaster will remain functional as well. It will also come with Cortana, Microsoft's aim at Siri and Apple.
The HTC One for Windows is expected to hit Verizon and Microsoft stores for sale on August 21, 2014.